Our Consultants are our Resources:
The concept of the RealSolve Group originated in my experiences integrating  Real Estate expertise and business experience as a consultant and broker helping businesses start and grow at the University Technology Center.  I began meeting other real estate and business entrepreneurs with broad skill sets who enjoyed the challenge of helping business clients as well as investors meet their goals through the use of real estate assets. We believe that all successful business ventures are about relationships.  Most of our projects are team efforts.  We listen. We network. We collaborate.  We see our core personnel and the additional associations and relationships we have with others as our primary working tools in achieving success for our clients.  Meet our three core consultants:
---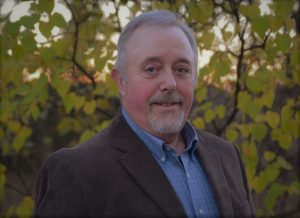 Barry B. Bosold: Principal
CPM, RPA, FMA, Commercial Broker, Life Coach
Email: Barry@RealSolve.com
Office: (651) 415-1363
Barry has a deep and successful background in comprehensive, creative solutions to challenging real estate assignments. In addition to a conventional background in sales, acquisition and leasing, in 1987 he took over operations and supervised the completion of the two phases of renovation and lease up and eventual expansion of what became the 250,000 SF University Technology Enterprise Center (UTEC) complex located in Dinkytown and Stadium Village adjacent to the U of M Campus. He was the president and general manager of the facilities until April of 1998. Under Barry's leadership, UTEC became one of the largest and most successful Enterprise Center and Business Incubator operations in the United States. Barry also has experience as a multiple unit housing turnaround specialist for HUD and 'Bank Owned' properties where he provided contracting, security, and leasing services to over 3500 housing units in his position as CEO and President of a residential property management company. Barry is one of a few distinguished brokers in the nation to carry all three of these management designations: CPM, RPA, and FMA. He is also currently a partner in and co-manager of the Wentworth Center in West St Paul.
---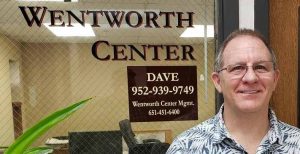 David Gimberline
Project Manager, Dev. Consultant, Property Manager
E-mail: Dave@RealSolve.com
Phone: (952) 939-9749
Dave is a talented and successful Property and Project Manager with a deep background in assisting businesses with their Real Estate needs. He currently is the on-site Property Manager and Project Manager for the Wentworth Center in which he also is a partner. Dave has been involved in the successful renovation and lease up of the Coliseum Building, the Creekview Office Building and other successes along with the acquisition, renovation, lease-up and now day to day operation of the Wentworth Center. Among other prior assignments he was a property manager for JGM agency and a lease analyst for Interra Financial. Dave, himself an entrepreneur in several venues besides real estate, is an avid and successful coach and supporter of business startups and business growth.
---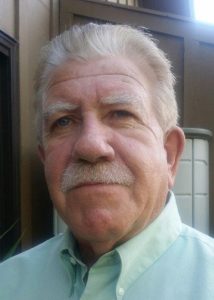 Tom Reynolds
Associate Broker
Email:  treynolds@tkreynolds.com
Cell: (612) 386-9081
Web Site: www.tkreynolds.com
Tom has thirty-five years of experience working with government agencies and neighborhoods on community development. He was most recently the Executive Director of Economic Growth Centers, Inc. and President/CEO of Southside Ventures, Inc. a real estate holding company. He is past president of the Minneapolis Consortium of Community Developers and was a principal in the development of the Mercado Central and Karmel Plaza in Minneapolis. He received one of the first SRO Mod Rehab Grants in the country, which was used to develop a 19-unit SRO facility. Tom was an incorporator of Center City Housing, a low-income housing developer in Duluth, Minnesota. He is a licensed' Real Estate Broker and Registered Representative specializing in commercial facilities, tenant in common sales, incubator management, 1031 exchanges, foreclosures, site selection, and public financing for development properties. He is especially skilled at working with minority businesses, start-ups and growth situations where real estate assets and community interface are essential to success.
---